Sutton Whitecap Realty and Aarbo Real Estate Group in Parksville - Sutton Spirit
The Sutton Spirit program recognizes Sutton associates across Canada that improve and enhance the lives of the people around them. Sutton Salepeople raise the spirit in their communities by donating their time, expertise and resources to charitable causes and community endeavours – activities that make Canada such a great place to live.
Sutton Spirit stories and resources provide inspiration and awareness about events, good works and worthy causes. www.suttonspirit.com publishes sutton spirit stories and acts as a valuable resource of information relating to all the efforts of Sutton Salespeople coast to coast.
If you have a Sutton Spirit activity or want to start one, take advantage of the suttonspirit.com resource including postings of events, "how to" guides and contact lists. We applaud the sutton spirit of all our associates.
---
Canada Day 2011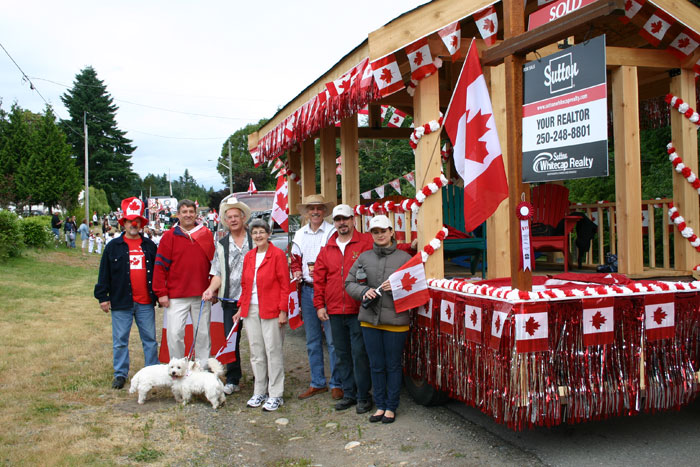 Sutton Whitecap in Parksville wins Second Place in the 2011 Canada Day Parade